Grief After Suicide: Finding Hope and Healing
February 13, 2020
When someone you care about dies by suicide
In the aftermath of suicide those left behind are always left with more questions, than answers. It can be difficult for those impacted to come to terms with the loss and to seek support.
Here4Hope, Wellington's life promotion/suicide prevention project is working hard to support a whole community approach to suicide. An important part of the work is supporting those bereaved by suicide. Here4Hope would like to encourage community members to join us for:
Grief After Suicide: Finding Hope and Healing
In this workshop Dr John Jordan PhD, will draw on his years of experience as a grief therapist specializing in work with adult suicide loss survivors to describe the remarkable pathways of healing that survivors can travel.
March 5, 2020
6 pm – 8 pm
Wellington Museum
0536 Wellington County Rd 18
Fergus, ON
Click here to register.
If you are in distress or having thoughts of suicide. There is help available please reach out to Here24/7 at 1-844-437-3247 TTY 1-877-688-5501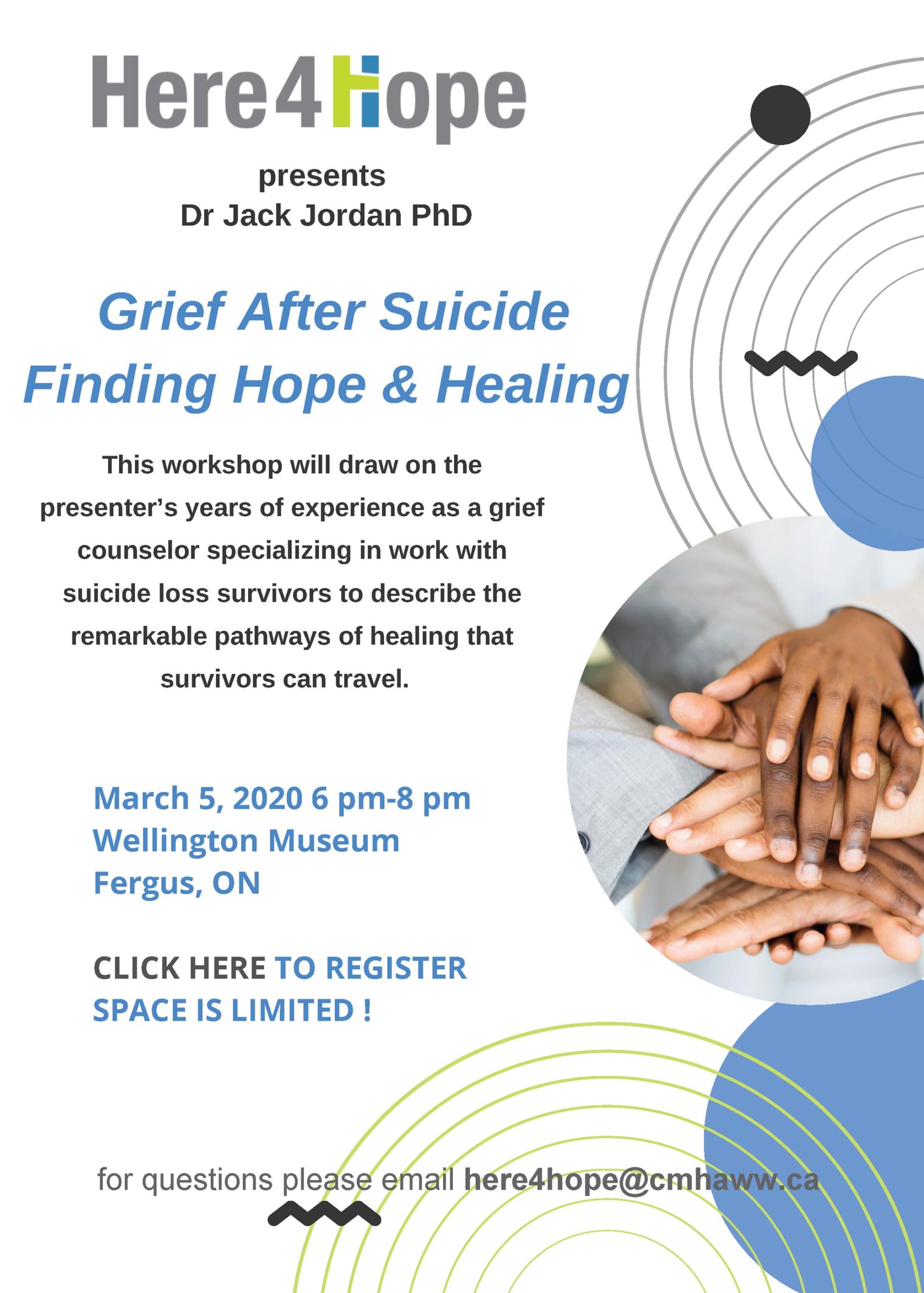 Download Event PDF